The goal of the spoken English course is to guide students in boosting their oral communication in English skills. The improvement of speaking, listening, pronunciation, and general conversational skills is the goal of these classes. For non-native speakers who want to improve their fluency and self-assurance in ordinary English communication, they are helpful.
An outline of the topics covered in a typical spoken English course is as follows:
It's helpful to think about the course format, teaching style and reviews before enrollment to make sure they match your unique learning objectives and preferences. Whether for scholastic, professional, or personal advancement,
Conversational Practice:
To improve speaking fluency and confidence, these courses emphasize participating in regular conversations, debates, and role-playing activities.
Building Vocabulary:
They usually include techniques to increase vocabulary as well as teaching frequently used terms and phrases that apply in many situations.
Pronunciation and Accent Improvement: To make speech more comprehensible and easy to understand, certain courses concentrate especially on pronunciation, accent reduction, and intonation improvement.
Listening Skills: Training in active listening techniques, understanding different accents, and responding appropriately to various speech patterns.
Grammar and Sentence Structure: While the emphasis is on spoken English, courses might cover basic grammar and sentence structures to improve communication accuracy.
Interactive Learning: These courses might involve group activities, discussions, and partner exercises to encourage interaction and practice.
Real-life Scenarios: Often, the courses include practice in real-life scenarios, such as making appointments, ordering food, social interactions, etc., to simulate practical situations where English is used.
Feedback and Improvement: In many cases, students receive feedback from instructors to identify areas for improvement and guidance on how to enhance their spoken English skills
বিস্তারিক তথ্য যা আপনাকে সিদ্ধান্ত নিতে সাহায্য করবে কোন শিক্ষক বা কোচিং সেন্টার আপনার জন্য ভালো হবে |
Why you need: Spoken English course
Fluent English communication is not just a skill, but a necessity in today's globalized world. Regardless of your location in Bangladesh, it is essential to have the confidence to communicate effectively in English. So, where can you acquire this crucial skill? Let's explore the top spoken English courses available in Bangladesh and why you should consider them.
মানুষ জানতে চায় ঃ Saifur's Spoken English Once upon a time this coaching center was popular.
"Why should you choose to enrol in a spoken English course?"
A good understanding of the English language can boost your confidence and provide opportunities to interact with people from different cultures. This expansion of personal and professional horizons can be beneficial in various ways. Also, possessing English language skills can make the world seem smaller, opening up new possibilities for business deals, travel adventures, and academic pursuits. All these opportunities become more accessible with English in your arsenal.
Let's take a closer look at the top English language courses available in Bangladesh.
Bangladesh boasts several esteemed institutions that offer top-notch spoken English courses. Here are some reasons they stand out:
Structured Curriculum: The English language courses offered in Bangladesh thoroughly cover all aspects of spoken English, ranging from basic grammar to advanced conversation tactics, making the journey from stuttering to fluency a smooth one with a well-structured syllabus.
Experienced Educators: These courses aren't run by novices. Seasoned educators, with a passion for the English language and a deep understanding of its nuances, drive the learning process. Their expertise ensures you're in good hands.
Practical Application: The best way to learn a language? Speak it. Bangladeshi courses emphasize real-world application, from group discussions to role-playing exercises. This immersive experience facilitates quicker and more lasting learning.
Discover the Perfect Course for You – Tailored to Your Every Need!
Whether you're a student gearing up for international exams, a professional seeking to climb the corporate ladder, or simply someone eager to learn, there's a course in Bangladesh tailored for you. From intensive crash courses to extensive long-term classes, the options are diverse and cater to varied needs.
Taking the Next Step
Ready to embark on your spoken English journey? It's simple. Research institutions, read reviews, and, most importantly, choose a course aligned with your objectives. Remember, the right course isn't just about learning English; it's about transforming your communication landscape entirely.
Best Spoken English Course in Mohammadpur, Dhaka
You can get a lot of teachers and coaching centers who are delivering spoken english course in mohammadpur dhaka every teacher or coaching center is not the best. It's very difficult to find out which one is the best spoken english course in mohammadpur dhaka. I can put out some tips to find out the best coaching or teacher in this area these are flowing:
1) Try to find out some students who learn from the teacher or coaching center and get feedback from him.
2) Visit the coaching center or teacher and enjoy a free class and feel the situation.
3) Collect the course outline to gather knowledge that is appropriate for you or not.
4) Get the information about the speaking practice facility with the teacher or other students, if there is no such facility, it's not best for you because without speaking practice you will not be fluent in spoken English.
Spoken English Course fee in Mohammadpur: 5000 to10000 tk
Farmgate: Spoken English course
You can get a lot of teachers and coaching centres who are delivering spoken English courses in Farmgate Dhaka every teacher or coaching centre is not the best. Get the best one for you. Herein are some clues to relax you.
FM Institute,
FM Tower, 1/1, East Razabazar, Farmgate
Dhaka -1215
PHONE
(880) 01730050200, 01730050213
EMAIL
[email protected]
Dhanmondi: Spoken English course
If you are looking for a spoken English course in Dhanmondi, Dhaka, it is important to find the best teacher or coaching center for you. Not every teacher or center is able to provide the quality of education that you need. To help you make an informed decision, here are some useful tips to consider.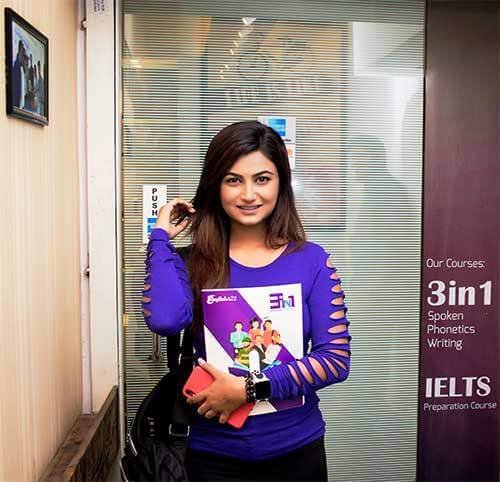 EnglishgA2Z
Address
6th Floor, Haque Chamber (beside Samorita Hospital), Panthapoth Signal, Dhaka
Phone
+(880) 161 395 3221
+(880) 1716 3888 12
Email
[email protected]
Which is the best book to improve spoken English?
To enhance your spoken English skills, reading books is an effective way to improve your vocabulary and grammar. Let me provide you with some recommendations of the best books that can help you in your journey towards better English communication.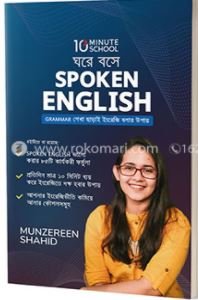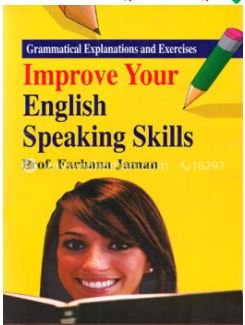 Most read books for spoken English.
There are a lot of people who love to read books this is a kind of enjoyment. The people who want to learn how to speak English must be used to reading books and it's a good habit. You will get the various books in the market for this purpose but herein announce different kinds of books it's very easy to carry and read. It's the most-read book for spoken English courses. Rapidex books can be helpful for those who want to practice English on their own.
Online spoken English course in Bangladesh
The COVID-19 pandemic has led to a surge in the popularity of online virtual English classes in Bangladesh as more people recognize the benefits of learning English through virtual classrooms.
:
Less intensity
Easier attendance
Improve self-discipline
Easier access to teachers
Location or movement, not require
Save time
The comfort of your home
Easily transferable credits.
Save money
You need some gadgets and gare for an online course: before getting admission don't forget to collect that. lists are flowing:
Computer/laptop/smartphone
Cordless Keyboard and Mouse
Internet connection
Webcam
Note Pad/ paper
Pen/Pencil
Head Phone with microphone
People also ask about
1. Which is the best online English speaking course?
10Min School
Ghoorilearning
Englisha2z
Udemy
2. How can I practice English speaking online for free?
Study Online English Materials
Watch video on spoken english topic in youtube
Practice English Anytime with Mobile Apps
Connect with others English Learners
Speak with Native English Conversation Partners
Follow Educational Websites in English
Have Fun with Online TV, Music and Movies
3. How can I learn English at home online?
Read out Loudly english book
Practice with English speaking video
Chat with friends online in english
Call customer support hotline number and talk in English
Record in your mobile phone and listen your english speak out.
Select a topic and speak out infornt of mirror
4. Can I speak English fluently in 6 months?
Yes you can do it by flowing tips
*Listen to news bulletins and songs in English
*Use your smartphone to record yourself speak out in English then listen back to see how your English sounds
*Read loudly English newspaper or a magazine
*Do interesting activities in English
Mirpur: spoken English course
To learn more about the spoken English course in Mirpur click here