Spoken english course in mirpur
Hi Dear, this is Ferdous, and I will disclose some topics about the spoken English course in Mirpur. Before that, we should speak out about Mirpur, then about the course. It is established in 1962. The thana consists of one union porishod, eight wards, 11 mouzas, and 86 and 20 villages. It is situated in the northeast of Dhaka city.
It is famous for various historical places in Dhaka city. Firstly The Dhaka Zoo, the National Botanical Garden of Bangladesh, Sher-e-Bangla Cricket Stadium, the Nobel Prize-winning Grameen Bank's head office, Mirpur Cantonment, and educational institutions including Military Institute of Science and Technology, Bangladesh University of Professionals, SOS Hermann Gmeiner College, Dhaka Commerce College, Govt. Bangla College, Monipur High School, Ibn Sina Medical College, BCIC College are located here, that's why it's a populated area in Dhaka city.
Secondly there leaves various types of people, some of them are students, job seekers, job holders and some of them are teachers those peoples want to learn English. Because they know English is very much important in our life.
Shafin's: offers a best spoken english course in mirpur
Shafin's Language Education Center is a very popular and complete solution in Dhaka, Bangladesh. Shafin's offers the best spoken English course in Mirpur. We are devoted to inspiring people to realize their full potential through a wealth of learning solutions that is engaging, innovative, and challenging.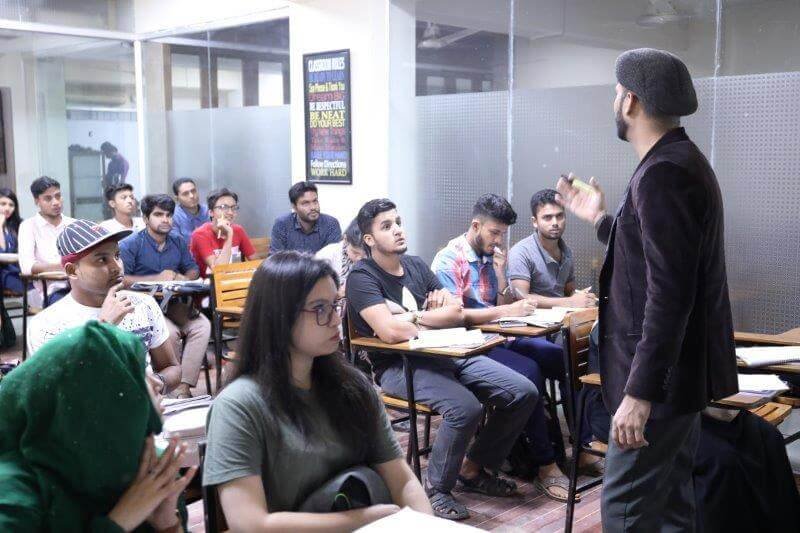 " To be a student-centered, dynamic and innovative, unique class campus of SHAFIN'S Center, promoting excellence in teaching and learning, serving diverse communities, and producing lifelong learners who can compete globally.
Shafin's coaching mirpur address:
24 Begum Rokeya Avenue (4th Floor), Mirpur-11, Dhaka, Bangladesh
Phone:+88 01612 570 870
Email:info@shafinsbd.com
Web: shafinsbd.com
Course fee in Mirpur
The course fee depends on course duration and service. if you enjoy the course with the batch you will get money save, if you enjoy it privately it will expensive. Private tutor course fee 20000tk to 30000 tk. In the batch, the course fee will be 5000tk to 12000tk.
private tutor in Mirpur
A private tutor for spoken English is available in Mirpur.
Spoken English private tutors have excellent communication skills, knowledge of English grammar vocabulary learning theories, and techniques to consult as needed. A private tutor teaches spoken English to students very effectively to enhance their understanding of those lessons.
After determining goals for students, successful private tutors may set a timeline for achieving those goals. The tutor takes care of his/her student very specially. Students understand the lesson easily.